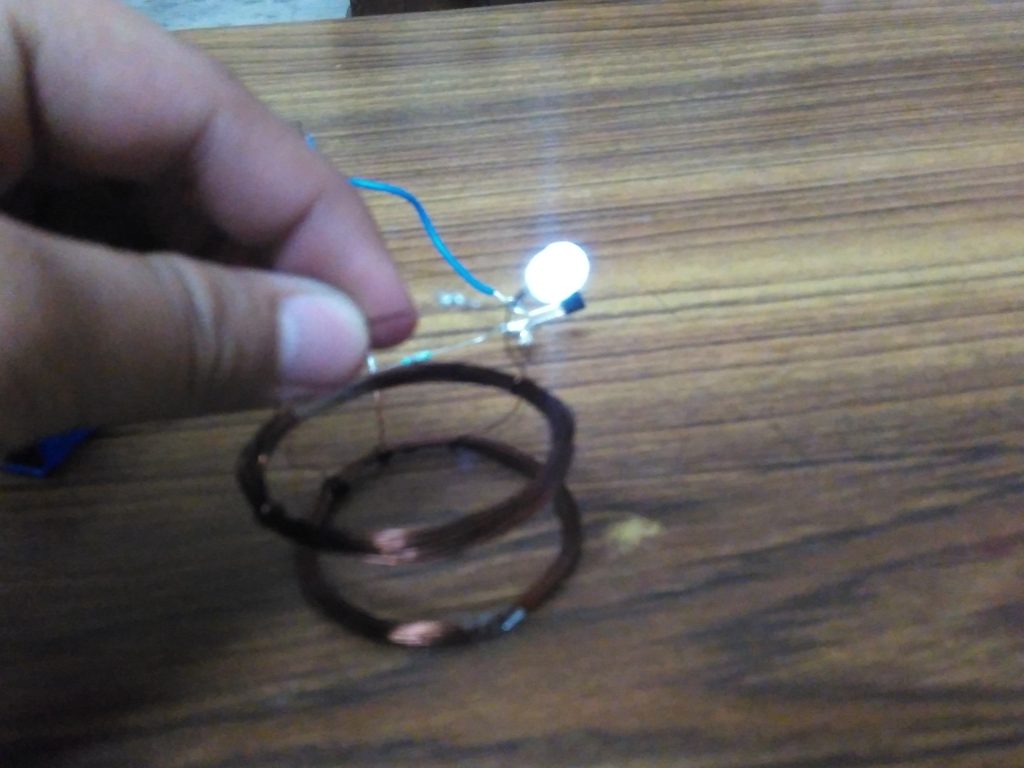 Hi, guys, this article is based on a wireless power transmission circuit. This circuit explains how you can transfer dc input from one coil to another without any core or contact between. The transmission of AC input power between the two coils is pretty much easier and convenient as compared to dc. This circuit also shows the basic idea of DC to Square wave ac and induction. Wireless power transmission. Wireless power transmission. How does the transformer work? How induction actually takes place.
Materials:
Magnet wire/motor winding wire 22-34 gauge – 20 meters approx
Resistor 27k
transistor 2N2222A
LED any color
9v battery
Wireless power transmission Circuit and working concept: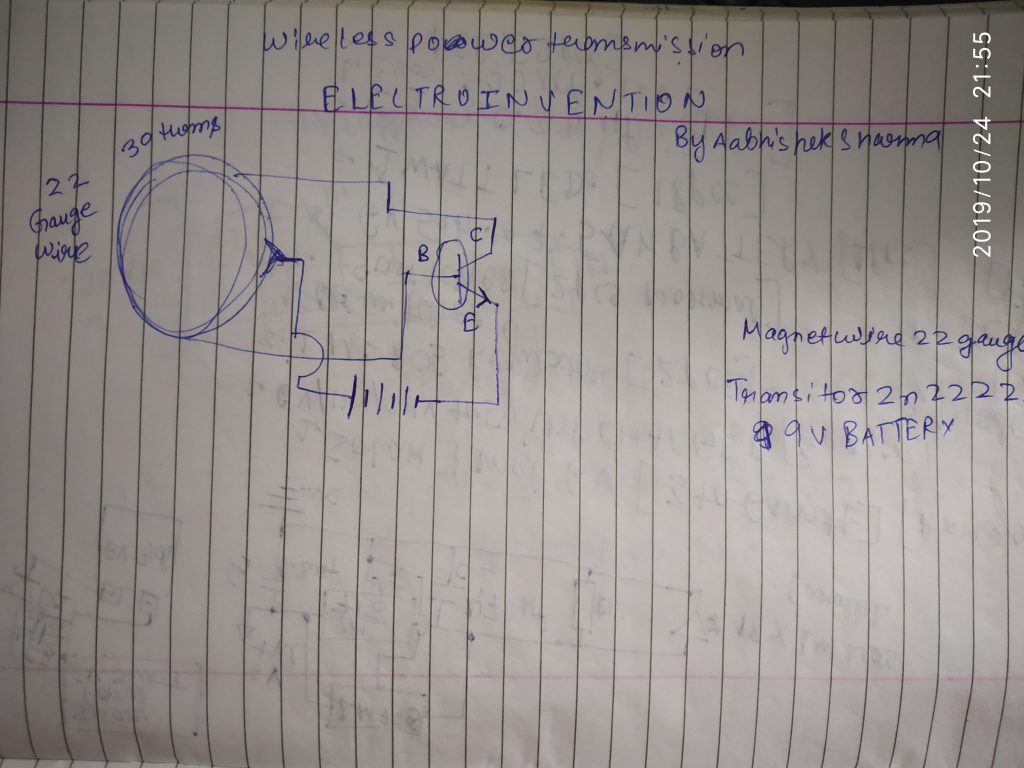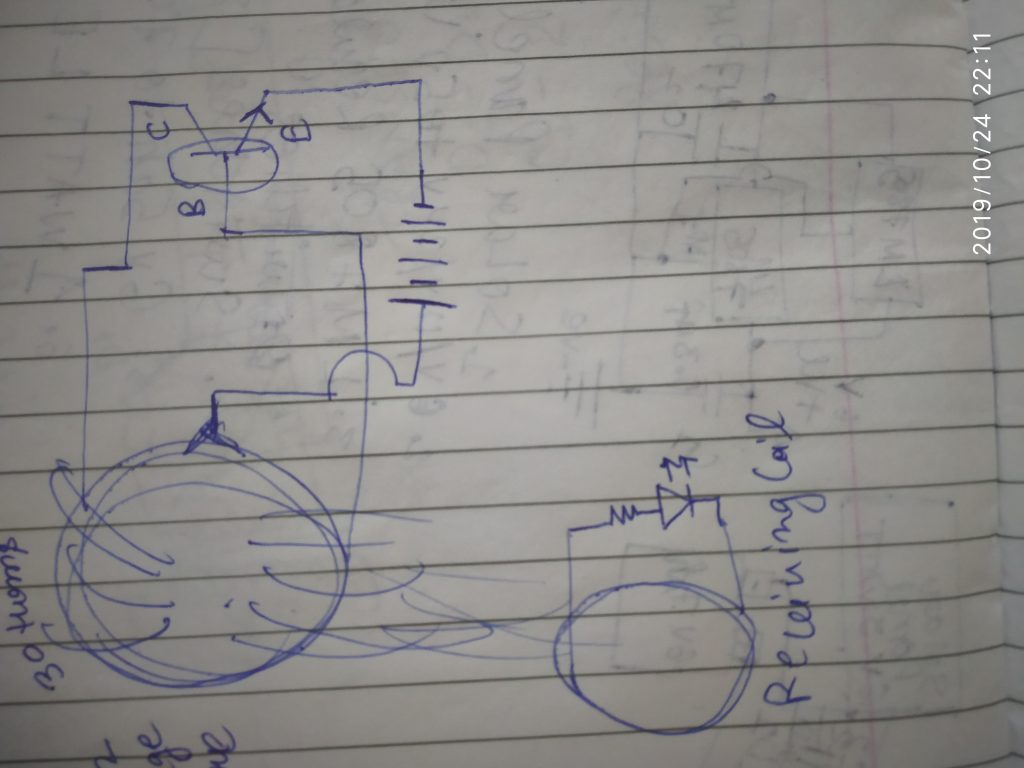 The circuit is quite simple using an NPN transistor, two coils, and a resistor. Although ac is easier to be induced from one coil of a transformer to another. But the input here is DC. The transistor 2N2222A is with the transmission or primary coil to convert that DC into pulsed dc. Due to dc input behaving like AC, a varying EMF is generated in the primary coil and this generates a varying electromagnetic field and due to that a varying electromotive force is induced in secondary coil or receiver coil.
I HOPE YOU GUYS LIKED IT AND UNDERSTOOD THE CONCEPT. IF YOU HAVE ANY DOUBTS OR SUGGESTIONS PLEASE COMMENT THEM BELOW. I HAVE ALSO ADDED A VIDEO OF WORKING OF THIS CIRCUIT.
Category link for single transistor projects https://www.electroinvention.co.in/category/single-transistor-projects