Hi guys, In this article, there is no gadget or circuit today, just there is an idea shared by me for using multicolor LEDs to make something good and decorative out of simple art and multicolor LEDs. Swastika using multicolor LEDs.So let's start our discussion further on, Swastika using Multicolor LEDs,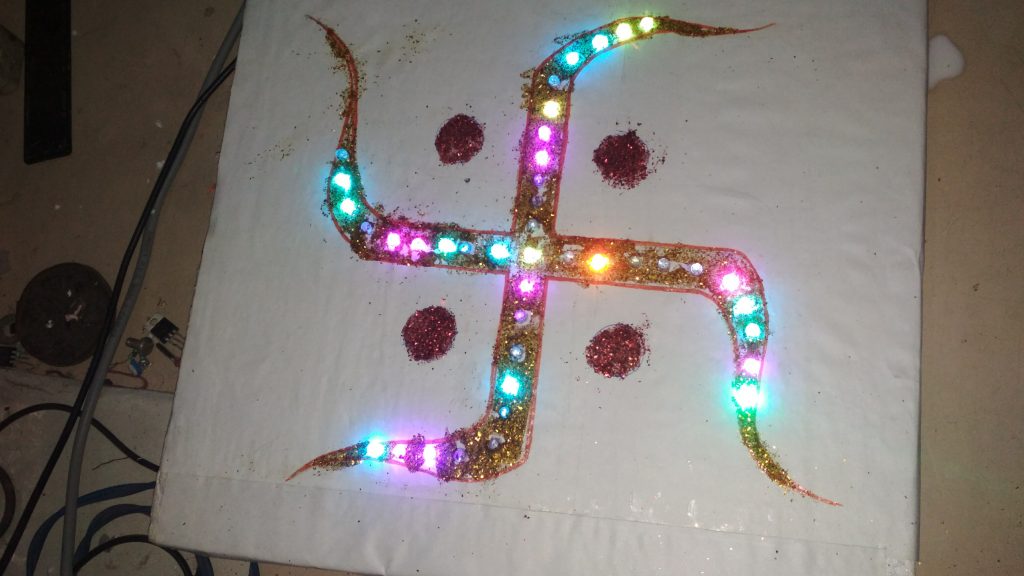 Multicolor LEDs are a good fit for something like this as a cheap and good solution as multicolor LEDs keep on changing colors from RED-Green-Blue and keeps blinking.
I used approx 50 pcs multi-colored LEDs, I have connected them all in parallel to each other.I have used a therma-col as a base and fixed LEDs inside it.
Some reference pictures and circuit are below: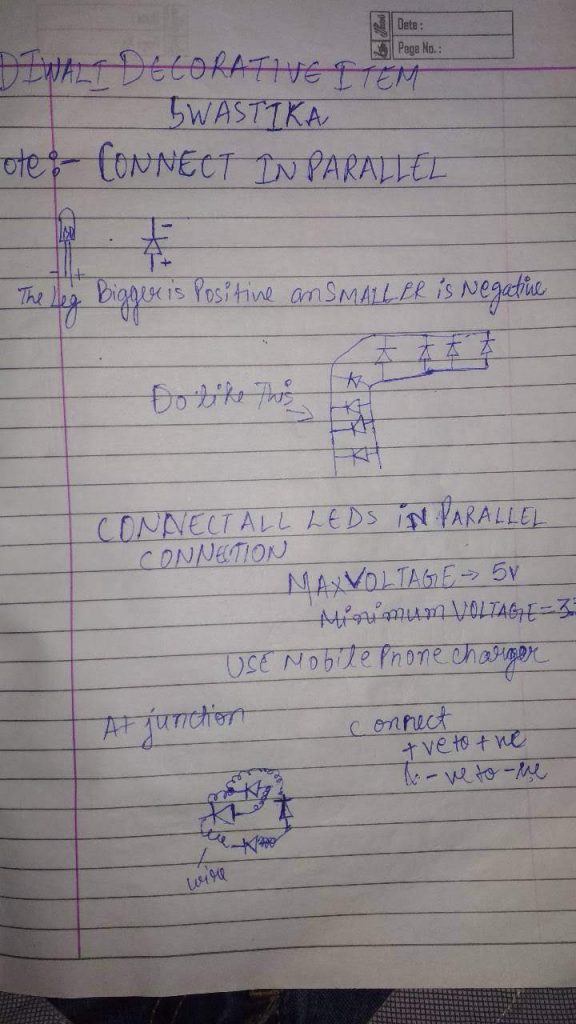 the circuit photo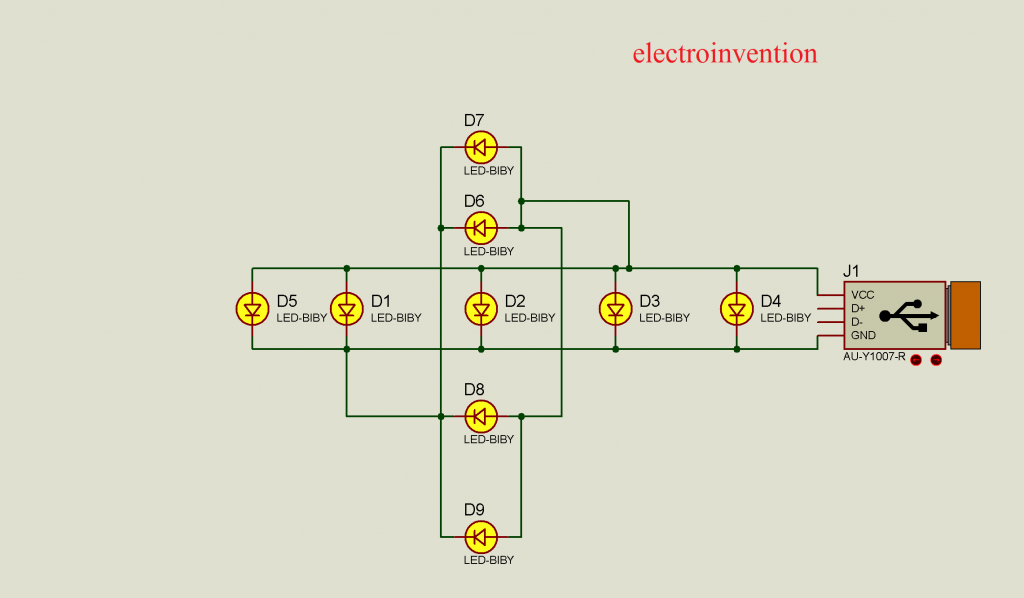 the circuit I quite easy as all the LEDs are connected Parallelly, so, if we provide input to one led then others will too get it. .So that only input current is divided and voltage remains constant among gall LEDs just current divides.
I have used 50 pcs of multicolor LEDs.For input, I provide 5v voltage from the mobile phone charger via a USB cable.
For power input, i have used a simple phone charger,
Hope you like it. You can comment on anything below you feel. I have also added a video of mine for making this ad showing its working.
Video