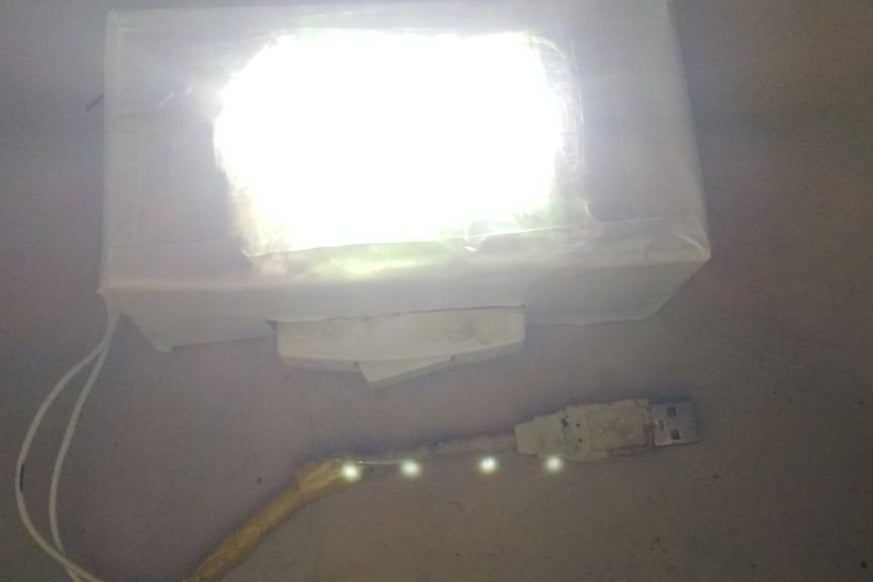 USB Rechargeable led light /flashlight, Power & useful Utility gadget/project and can be charged via a smartphone charger or power bank port. Read full detailed instructable and in the end, you would find a demonstration video I hope you would like it. USB rechargeable LED light. USB rechargeable LED flashlight.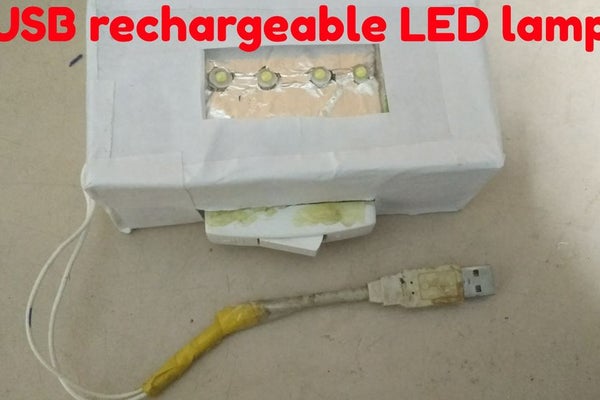 As the name implies its a rechargeable emergency lamp or flashlight that you can charge using your smartphone charger or PC USB port and use when going for walks outside at night time or searching anything, etc. It'sright enough and easy to recharge and can charge in less than 1.5 hours.
Step 2: Materials:-
1. 1watt white LEDs -5 to 10 pcs
2.Ni-Mh rechargeable cell -4 pcs or 5v rechargeable battery-1pcs
3. Cell holder for 4 *AA batteries 1pc(if you prefer ni-mh battery pack)
4.USB male connector -1pc
5.switch(any type of switch as per your suitability)-1pc
6.Misc such as wires, cardboard box, A4 size sheets (for covering box), screwdriver.
Step 3: Circuit & the Structure
The circuit here is itself very simple, all the LEDs are connected in parallel on the PCB to make an LED panel. The battery terminals and the male USB connector terminal are also parallel to each other for charging purposes. All the cells are connected in series to each other in order to make a 5v battery pack. There is a switch between battery and LEDs panel. Good Luck.
Step 4: FINAL PRODUCT, Charging, and Usage
The device can be charged from your smartphone charger or from your PC USB port and can charge up to full in just 1 hour. It's compact enough for you to carry it anywhere with you and is bright enough even with just 4 LEDs and you can use maximum up to 10 LEDs.Cover the box using a white-colored sheet or you could use any color or paint it in any color you like to do so. Charge it for 1.5 hours and check the brightness.
Guys if you liked it, then please tell me in comments. For any suggestions or doubts, you can comment below.